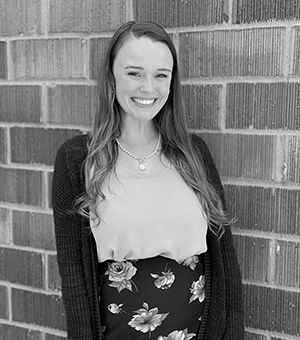 Event Manager
Avery has had a passion for events since she was a young girl. She was always planning her friend's birthday parties and family outings. This passion led her to study public relations with a concentration in event planning and management at Ball State University. In December of 2020, she received her Bachelor of Science degree and went on to work as an Event Manager at the Barn at Bayhorse Inn.
Following her time at the barn, Avery explored other areas of the event industry. She worked as a tradeshow coordinator traveling the country organizing meetings, conferences, and shows, until ultimately deciding weddings and special events were more her specialty. She went on to accept a role as Member Event Coordinator at the Club at Chatham Hills, where she coordinated events for their more than 1,000 members as well as countless weddings and special events.
In her free time, Avery enjoys reading, picnics with her friends, taking the family puppy on walks, shopping, and traveling as much as she can.
She specializes in creative problem-solving and works her hardest to ensure your event experience is seamless and stress-free. Avery always makes sure no detail goes unnoticed and looks forward to being a part of more special memories with GFE clients!