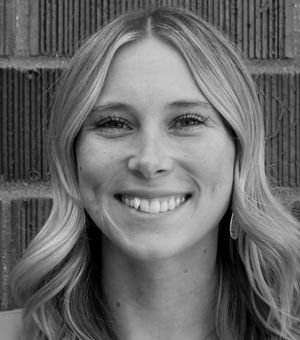 Event Coordinator
Brianna received her Bachelor of Arts in Exercise Science from Franklin College and continued her education to receive a Master of Science in Event Tourism from IUPUI. Her goal was to pave her way in the Sports Event Industry, which changed when she began planning her wedding.
Brianna joined the GFE team as an Event Coordinator just weeks before her wedding (she jokes that she loved the process so much, she wanted to do it every day). She brings ample sales and event experience to the GFE team from her nearly four years as a volunteer manager and planning large, international events in Indianapolis.
In her free time, Brianna enjoys traveling to see friends and family, taking her dog, Jagger, to the Province Park Dog Park, running the streets and trails of franklin, or eating at local restaurants with her husband, Nick.
Brianna loves being able to help people customize their events to fit their needs. If you are looking to host a corporate, non-profit, or private event, contact her today!