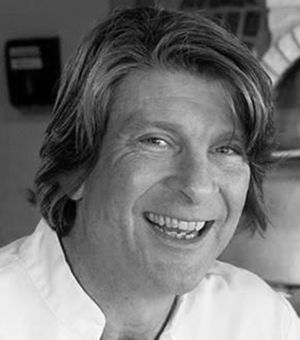 Richard, a classically trained chef, earned his culinary arts degree at the Philadelphia Restaurant School, recognized as one of the finest cooking schools in the U.S.A. He then commanded exceptional kitchens in Colorado, Vermont and Tennessee, before relocating to our small town of Franklin, Indiana. You may be asking yourself, Why Franklin? Richard met, and fell in love with, local girl Meg Jones. When you meet Meg, be sure to thank her for her good taste, in both men and food, and for her foresight in bringing Richard's culinary skills to Franklin.
Nine years ago, Richard and Meg opened Richard's Kitchen, specializing in steak and seafood. The restaurant was a resounding success and quickly achieved its spot among Indiana's finest destination restaurants (Indianapolis Monthly, October, 2010.)
By 2009, Richard and Meg were looking for other ways to share their love of fine food and wine. First came the addition of Richard's Brick Oven Pizza (BOP), which opened in the spring of 2009. Specializing in Naepolitan style, wood-fired, brick oven pizza, this infused the Franklin restaurant scene with a tantalizingly new dining experience. Richard's BOP features an authentic wood-fired brick oven, designed by Richard's father, Bill Goss, and constructed using repurposed brick pavers from local Franklin streets.
He became the Executive Chef of Garment Factory Events when it opened in 2018, and now he offers an amazing catering service for weddings and special events.