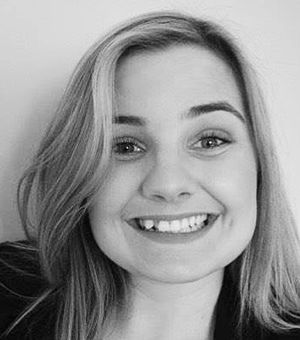 Sarah has an Indiana University Bachelor's Degree n Tourism Conventions and Event Management with certificates in Event Management and Cultural Heritage tourism and Business Foundations from Kelley School of Business.
Sarah loves to learn, research and be in the know on new trends and ideas coming to the industry. She brings more than five years of experience in event management to the Garment Factory.
Sarah is also actively involved in her community volunteering her time and talent to several local non-profits. In her free time, Sarah enjoys spending time with friends and family, traveling and trying anything cookie-dough flavored.
Joining the Garment Factory team in 2019 as an Event Sales Coordinator, Sarah will work with you to make sure that every detail of your event is thought through and it goes off without a hitch.