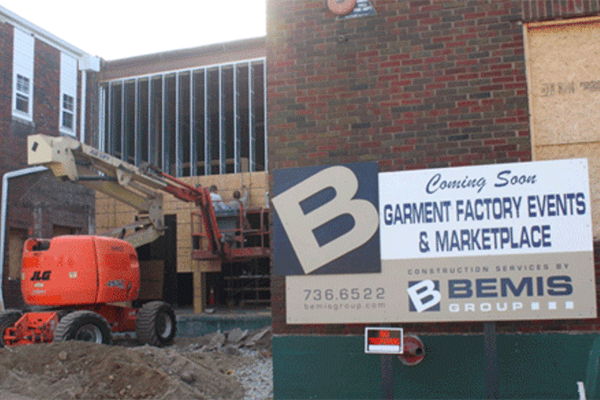 Construction continues on Franklin, Indiana's newest event venue - the Garment Factory Events Center.
Bemis Group is renovating the historic Varynit Mills Garment Factory, constructed in 1925, into a full service event venue featuring two ballrooms, a custom lounge and gourmet catering.
The second floor ballroom will accommodate 500 guests while the first floor ballroom will comfortably seat 250.
The original Varynit Mills Garment Factory manufactured undergarments for more than 40 years. During World War II, the company supplied more than 450,000 cotton undershirts for the army.
Throughout the renovation process, Bemis Group has strived to retain the distinct character of the old factory while implementing all of the modern conveniences to make this a state-of-the-art venue.
The events center will be operated by Kwang Casey, owner of Greenwood restaurant and brewery Oaken Barrel.
Garment Factory Events is currently booking for 2018.
Read About it in the Indianapolis Business Journal